About The Author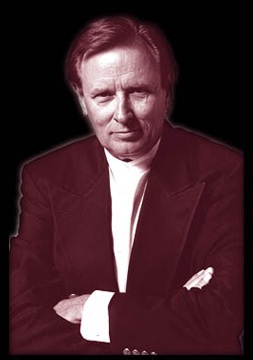 D. L. Coburn was born in Baltimore, Maryland, in 1938. He came to prominence in 1977 with The Gin Game, which was his first play. The Gin Game ran on Broadway for 516 performances and subsequently toured the nation with its original cast of Hume Cronyn and Jessica Tandy to sold-out houses in Los Angeles, Chicago, Boston, Philadelphia and a half dozen other cities before going on a tour of England and Russia. It has since had productions in virtually every country of the western world, including France, Germany, Italy, Greece, Belgium, the Netherlands, Austria, Romania, Israel, Hungary, Brazil, Chile, Argentina and South Africa, as well as heralded productions in Australia, Japan and China. In 1978 the play garnered four Tony nominations and was awarded the Pulitzer Prize for drama.
Plays Mr. Coburn has written since The Gin Game include Bluewater Cottage (1979), Guy (1983), Noble Adjustment (1985), Fear of Darkness (1995), Firebrand (1997), The Cause (1998). Return to Bluefin 2009. Additionally, he has written television pilots for CBS and ABC and several screenplays, including Flights of Angels (1987), A Virgin Year (1991), and Legal Access (1994).
Mr. Coburn lives with his wife, Marsha, in Dallas, Texas. He has two grown children: Donn, who is a writer with DART, in Dallas, and Kimberly, who is with Wells Fargo Advisors in St. Louis. He has three grandchildren, Neil, 20; Alexander, 6; and Ryan, 4.

Read an interview with D. L. Coburn done by the Dallas Morning News section High Profile.