It Is All Yours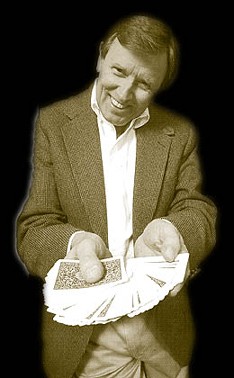 The logo of The Gin Game (or "mark" as it is now called), which is shown on these pages, was developed by a leading graphic designer specifically for this Web site and for use by stock and amateur productions of the play around the world. This striking design connotes a sense of tension and conflict that will give your printed material an edge and a professional finish that might otherwise be out of reach financially for many companies.
Available Downloads:
To utilize the logo or headshot photo, click on the links above to download and save to either your hard drive or a disk. There is no need to open the logo file on your own computer, as it is in a Mac format. Simply save it to a floppy disk and take it to your printer. He will have the neccessary programs to work with the file and help you position the logo in the desired place on your posters, flyers and programs. You will find that it is easy to add this smart touch to all your promotional material - with just a click of the mouse.